How to Write Your To-Do List in 2021 [Free Template Download]
I love lists, and the beautiful feeling of checking/ crossing items off of it. It's priceless!
No matter what you used them for:
Keeping track of your resources

Setting up your goals

Daily To-do's

Shopping

Workout jams, etc.
Lists give you that feeling of achievement and being in control, feelings that we all crave for. But lists can also be a double-edged sword…
Back in January, when setting my yearly goals, I determined that my tagline/theme for the year was going to be "Growth with Confidence and Success." So more than any other year in my life, I've applied my list-making skills to effectively manage my resources, especially my time.
Since then I've made lists for everything and anything: To-do lists at work and for my personal projects, lists of our assets and liabilities at home, list of my achievements for my performance review and, of a course, our family goals, which are listed on piece of paper hanging from our regrigerator's door. However, no matter how many lists I made, instead of getting that sense of accomplishment and control, I was feeling more and more overwhelmed and frustrated. Time was never enough to accomplish the infinite and absolutely unrealistic to-do lists I was making, not to mention my list of goals. I was basically setting myself up for failure by establishing unreachable standards.
What I've come to understand (I can't really say that I've mastered this piece, but I'm in the process) is that, in order to grow, one has to get over perfectionism and the fear of failure. This means, setting  up realistic expectations that won't sabotage your journey but will give you the momentum that you need to keep moving forward.
Don't get me wrong, I still love lists and use them everyday, but now I am mindful of the items I add to those lists to make sure they work in my favor.
If you are a list maker like me, or even if you've never made a list in your life but are a little curious about it, check out the to-do lists I've created to keep me on track. You can download the templates for free and use them either as digital PDF's or print them.
I would like to hear from you! Let me know in the comments what are the types of list you use the most?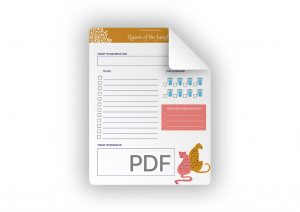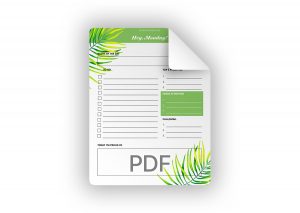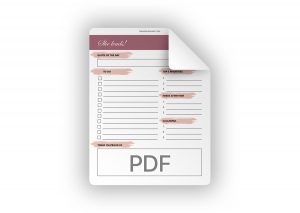 Download Your Free To-Do Lists